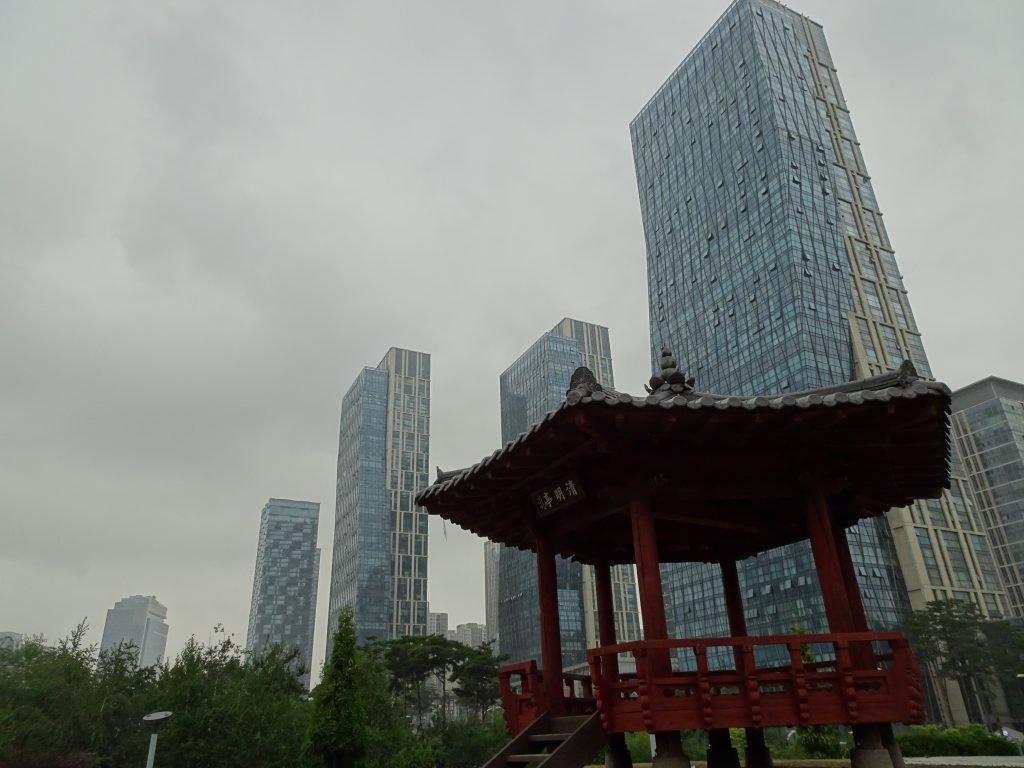 Events
Presentation and Work Residency: KairUs
BEK - Presentation
28.11.2019 18.00
–
28.11.2019 20.00
BEK - Work Residency
03.09.2019
–
10.09.2019
Welcome to this presentation of video work and research leading up to the production of the installation "Mapping Smart Futures (MSF)" by KairUs at BEK Thursday 28th from 18.00
In their ongoing research "Mapping Smart Futures (MSF)", KairUs are interested in exploring methods which brings forth new forms of artistic research, especially in context of digitalization and everyday use of technology in urban environments. During their work residency at BEK they worked on a multi-channel video installation based on recorded material from smart city visits, marketing material published by corporations and smart city initiatives, and other gray literature, such as industry presentations, reports and contracts.

Following previous academic and artistic research projects "Behind the smart world" and "The Internet of other people's things", KairUs continue to focus on artistic research that investigates the relationship between imagined technotopian lifestyles, increasingly corporatized cities and their citizens.
They will investigate how it is to live in a corporatized smart city. How is life in Songdo, a city owned by Gale International (American real estate developer), Posco (Korean steel giant) and Morgan Stanley Real Estate? How is life in Masdar, built by a future energy company with the same name? How is life in one of the 100 'Smart City Mission' cities in India where companies lead by CEO's and with local statesmen on advisory boards govern life? How are future smart city projects such as Alibaba´s Research DAMO Academy in Hangzhou, China, or Google's Side Walk Labs in Toronto going to affect its citizen's right to privacy? How does life in this cooperate test beds and demo-cities differ from the messy and complex cities we live in? How does a city with multiple histories and narratives differ from a city with a designed story?
By decoding the visual and rhetorical language of "smartness", the multi-channel video installation investigates ways to unveil the underlying power structures of smart cities and combines them to the observations that we made while visiting the actual sites.

About KairUs
KairUs artist duo Linda Kronman (Finland) and Andreas Zingerle (Austria) are currently based in Bergen (Norway). They explore topics such as vulnerabilities in IoT devices, corporatization of city governance in Smart Cities and citizen sensitive projects in which technology is used to reclaim control of our living environments. Their practice based research is closely intertwined with their artistic production, adopting methodologies used by anthropologists and sociologist, their artworks are often informed by archival research, participation observations and field research. Besides the artworks they publish academic research papers and open access publications to contextualize their artworks to wider discourses such as data privacy & security, activism & hacking culture, disruptive art practices, electronic waste and materiality of the internet. In projects; 'Behind the Smart World', 'Internet of Other People's Things' and 'Ruins of the Smart City' they have been collaborating with a diverse group of artists, activists and researchers in both academic and non-academic contexts.
All photos by KairUs