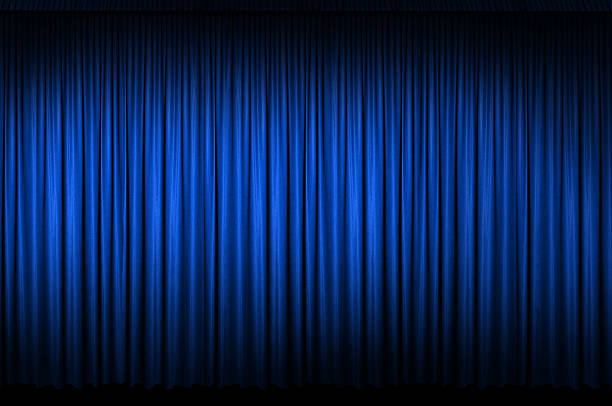 Development
Work Residency: Vilde Salhus Røed
BEK
27.02.2019
–
02.03.2019
Test listening, BEK
01.03.2019 12.00
–
01.03.2019 13.00
Vilde Salhus Røed is on a work residency at BEK February 27th – March 2nd together with sound designer Rikard Strømsodd. They are developing a new sound work, and will test out solutions for how the sound images can surround the viewer in the exhibition space.

Welcome to the test listening of Cataract Friday March 1st 12.00!
We'll make coffee, you are more than welcome to bring your lunch box.

The sound work Cataract is based on old, undeveloped film rolls Vilde has inherited from her grandfather. The work is based on the sound images she heard when she visited the films using the Remote Listening technique, an adapted version of Remote Viewing which was used in intelligence by the CIA in the 1970s – 1990s. Through this practice one can get impressions and information from distant and unseen places and/or targets using extrasensory perception or "sensing" with the mind. The sound images in Cataract are mostly realistic "sound photographs", where photographic qualities, technique and process play a crucial role in how the sound images are built up.

Cataract is one of three new works for Vilde's solo exhibition opening at Visningsrommet USF March 29th. The exhibition revolves around the photographic film rolls which for many years has been sitting in the cartridges exposed but undeveloped. The photographs that were taken bear witness to something that took place and which it was worth taking pictures of. But only when the stories are told do they begin to exist. Based on unexposed film rolls and old camera equipment, memories, imagination and the already written history are tied together. How unreliable is not both the memory and the photograph? And how can one evoke the invisible photograph?

The exhibition is supported by Norwegian Arts Council, Regionale prosjektmidler, Bergen Municipality and BEK.

About Vilde Salhus Røed
Vilde Salhus Røed graduated with a master's degree in fine art from Bergen National Academy of Arts in 2008, and has since been living and working in Bergen. Vilde is interested in how visual representation shapes our personal and collective understanding of history. In particular, she is interested in the role photography plays as a document – when photography is used and/or communicated in attempts to understand, or to put the world into system. Vilde's art projects often revolve around photography, where she examines both the material, the contextual and the technological side of the medium. She rarely takes her own pictures, but archive and reuse of historical material has been central to several of her works.

Vilde has exhibited at amongst other Visningsrommet USF (Bergen), Lillehammer Kunstmuseum, Kunsthall 3,14 (Bergen), Galerie Jette Rudolph (Berlin), Preus Museum (Horten), Fotogalleriet (Oslo), Platform Stockholm, Entrée (Bergen), Sørlandets Kunstmuseum (Kristiansand), Kunsthal Charlottenborg (Copenhagen), The Woodmill (London) and KODE – The Art Museums in Bergen.

Vilde's website here.

About Rikard Strømsodd
Rikard Strømsodd is a sound designer educated from the audio line at the film school Centro Sperimentale di Cinematografia, Rome, Italy. He has extensive experience in recording and audio design for film, TV, radio theater and music. He has worked with film directors such as Anders Østergaard, Guy David, Sara Johnsen and Ruben Østlund. Rikard works as a freelancer with a studio in Hønefoss, and has occasionally been affiliated with NRK.