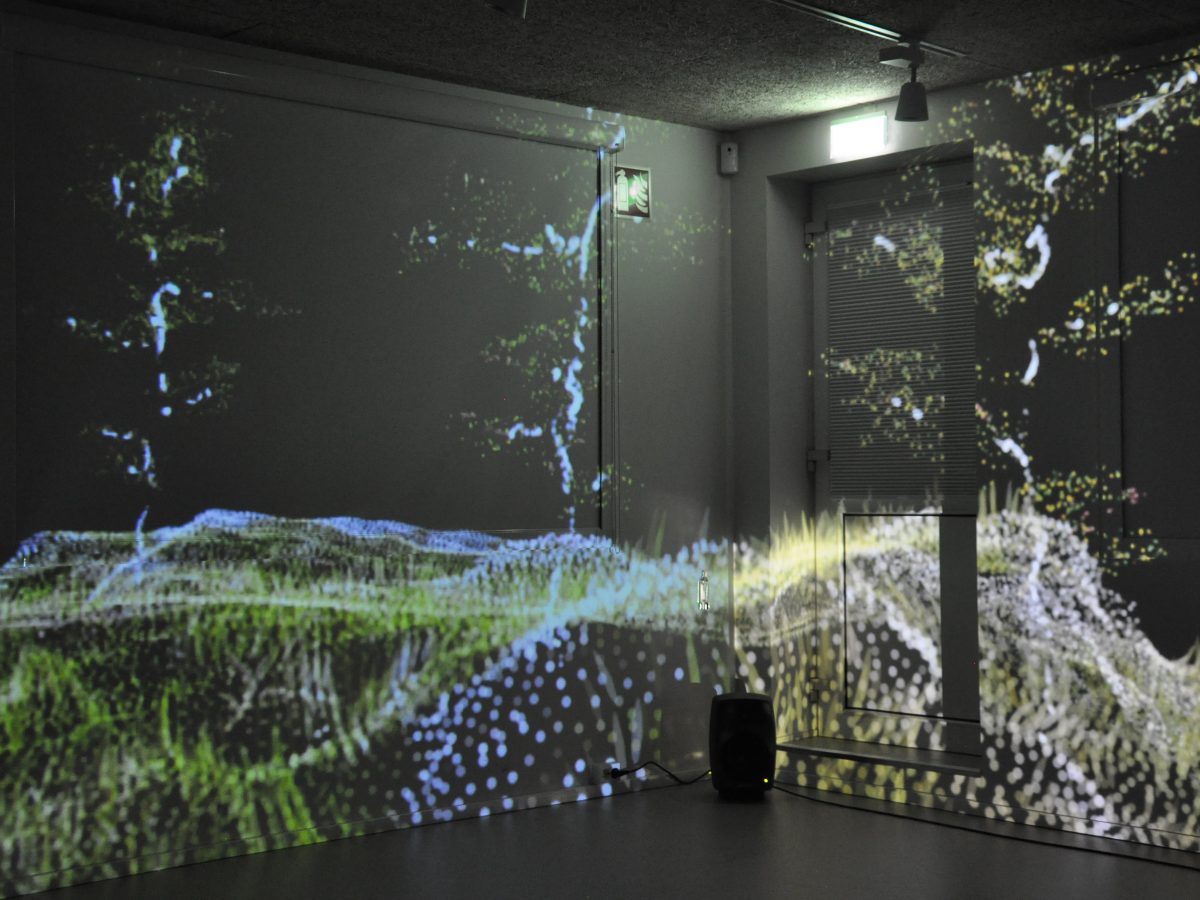 Development
Studio residency: Trude Bekk and Tom Teulon
BEK
02.05.2022
–
16.05.2022
During their studio residency at BEK in May, Trude Bekk and Tom Teulon have further developed their ongoing project Sublime Synaesthesia. As part of their residency, they've collected and worked with material from the landscape in and around Bergen, in the form of field recordings as well as physical objects such as stones and branches.
The project Sublime Synaesthesia explores the borderlands between the natural, the digital and the ephemereal. The artists use new technology to examine our relationship to sublime nature and reveal lesser-known narratives which challenge the predominant anthropocentric assumption that our natural habitat is simply an inanimate commodity just waiting to be exploited more efficiently.
During the residency at BEK, they have experimented in the electronics lab and the project space to trial interactive video mapping using «object tracking», contact microphones and data input. Bekk and Teulon have a site-specific approach, focusing on the small and perhaps obscure stories which help define the ecology of a place. They will continue working with the material from the residency, immersing themselves in the geology and mountain flora of the wider Bergen area.
Bekk and Teulon have worked together since autumn 2020. Tom Teulon is a British architect with a master's degree in Architecture from London Metropolitan University. He specialises in advanced digital technologies and real-time visual effects. Trude Bekk is a Norwegian artist with a master's degree in Fine Art from Kunstakademiet i Trondheim (Trondheim Academy of Fine Art). Her works combine traditional and digital media, creating multisensory artworks exploring entanglement between the human and the non-human. The first iteration of the project Sublime Synaesthesia, exhibited at Galleri Blunk in December 2021, investigates the creation of the Oslo rift, focusing on three of the most common rock types of the area – red sandstone, basalt and rhomb-porphyry.
Photos: Trude Bekk and Tom Teulon, except image 3–5 by BEK.